My daily drugwars post . have you tried the map update?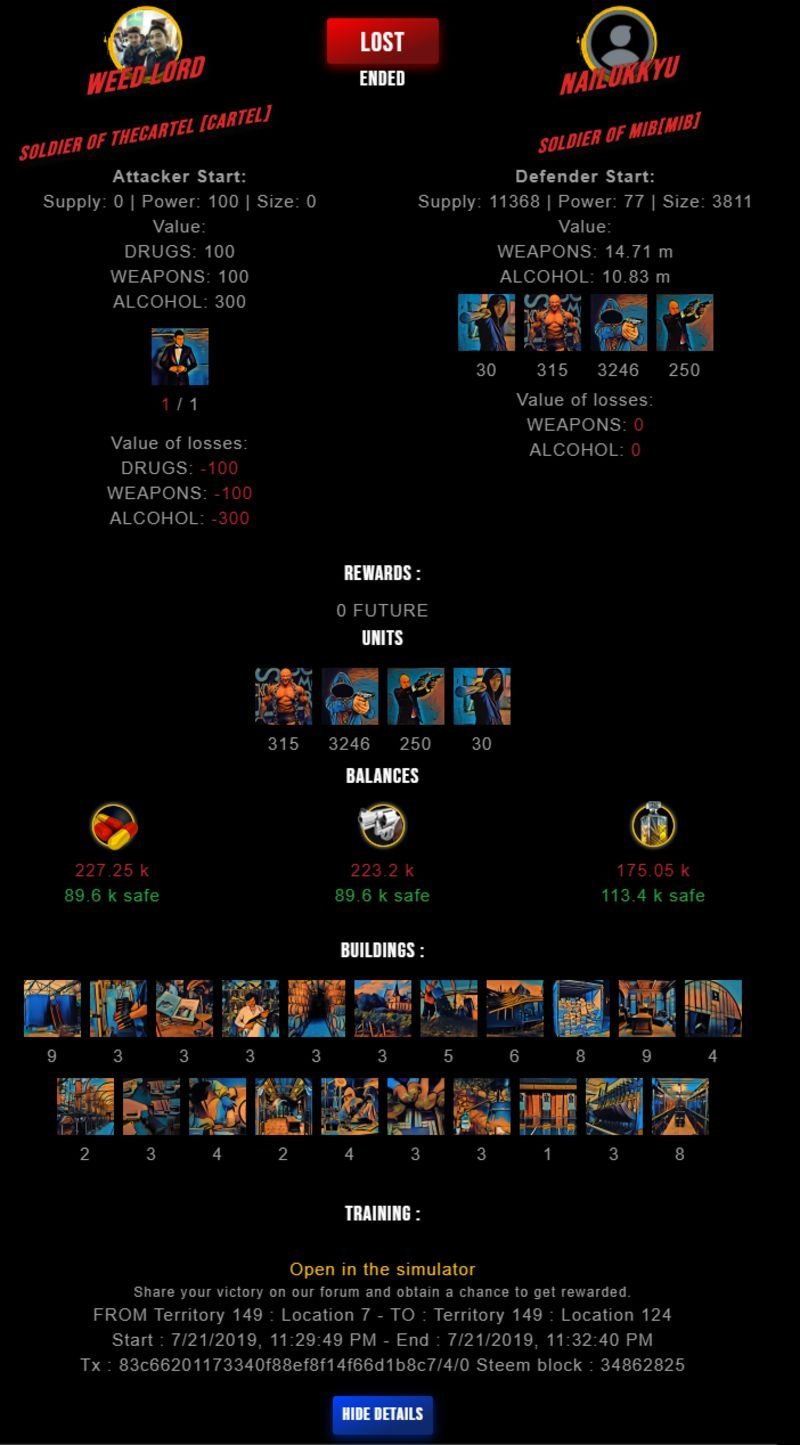 Hi drugwars people!
Are you playing down the nrw map update?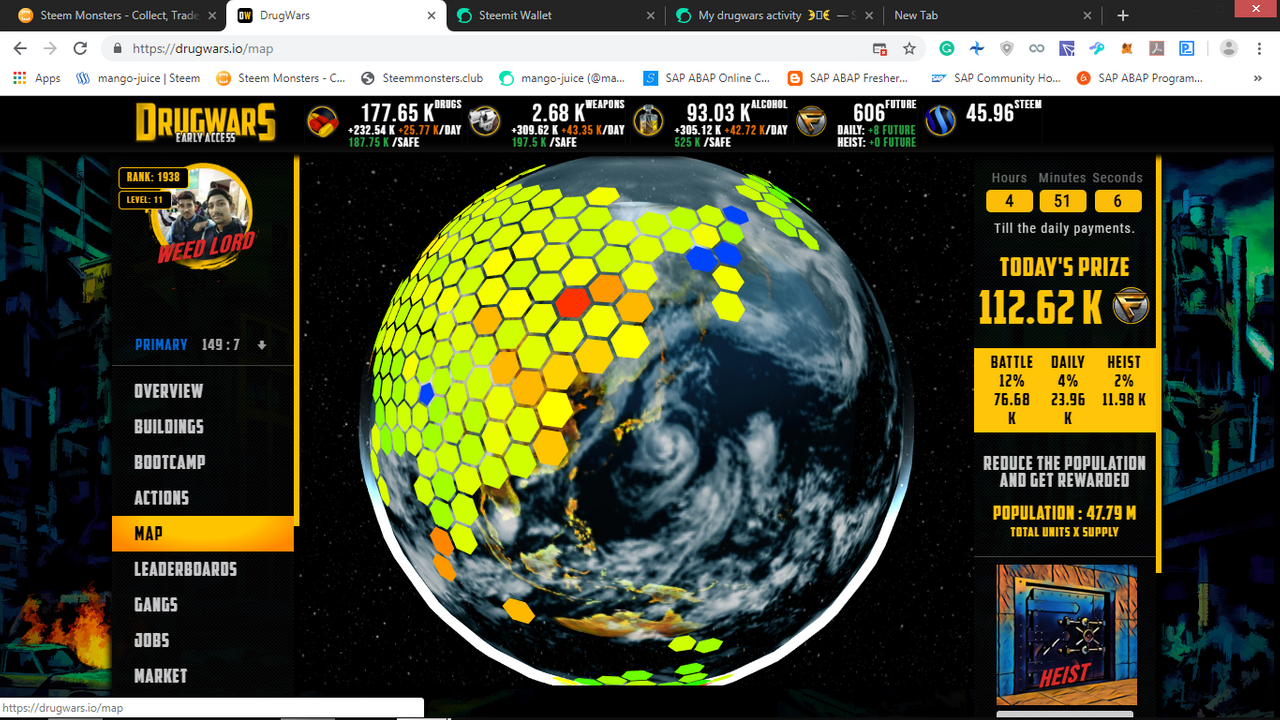 Wish you all a very happy monday in advance!
Anyways, I welcome to my daily drugwars report!
Today I have attacked on this base above.
My current troop count.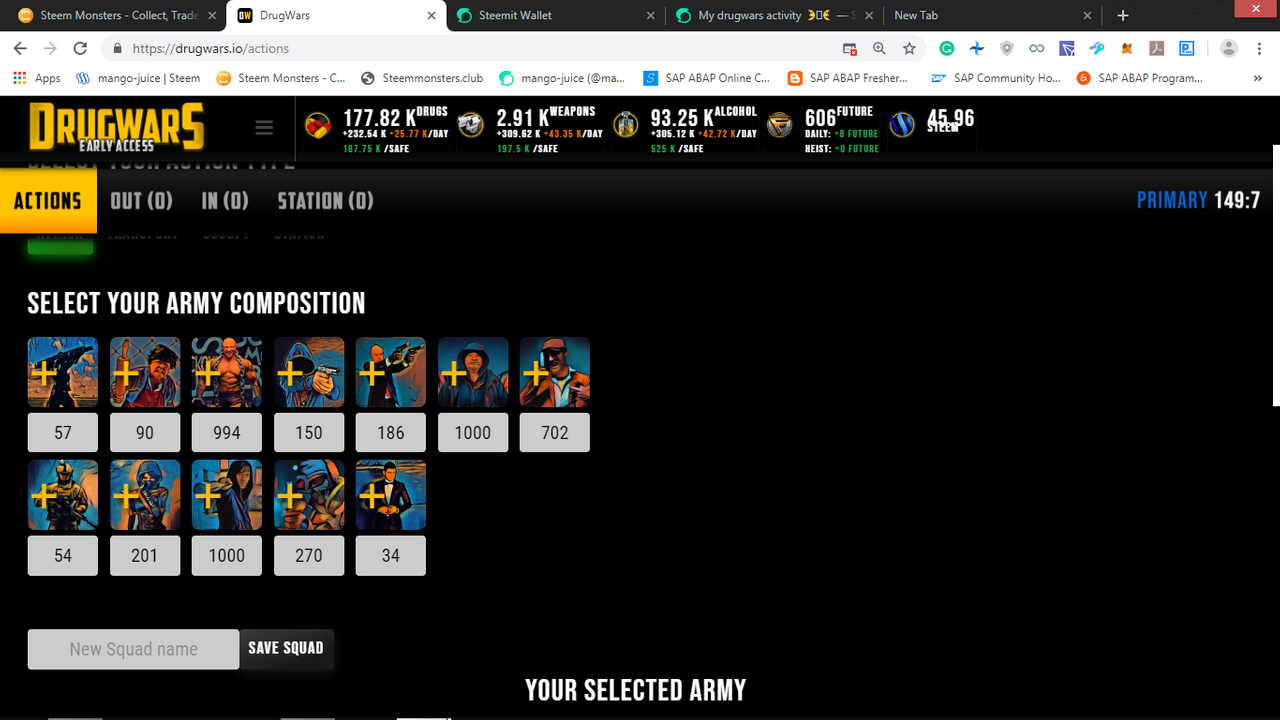 Hope you all are enjoying drugwars at its best!
Well, nowadays I am playing it now on a daily basis.
My troops are increasing in a very slow rate as I havent havent attacked last 3-4 months and thought to rather make a peacebringer horde of troops with the special one of course.
And also, no doubt about the frequest updatese! updates are coming very often, which is a great thing to keep the hype up!
You can now transport your cooked troops to other's accounts!
That's also a very witty move @drugwars!
Nowadays I am powering up all types of my troop's abilities. Most of my ability upgrades are nearby 10 level as you can see from the picture above.
Around three weeks ago, i have exchanged 20k future tokens for 22.6 steem! Woot! I got amazed and also I am very happy and thank you @drugwars for this awesome prize. You are not so bad after all @drugwars.

Currently the exchange rate are showing below.
---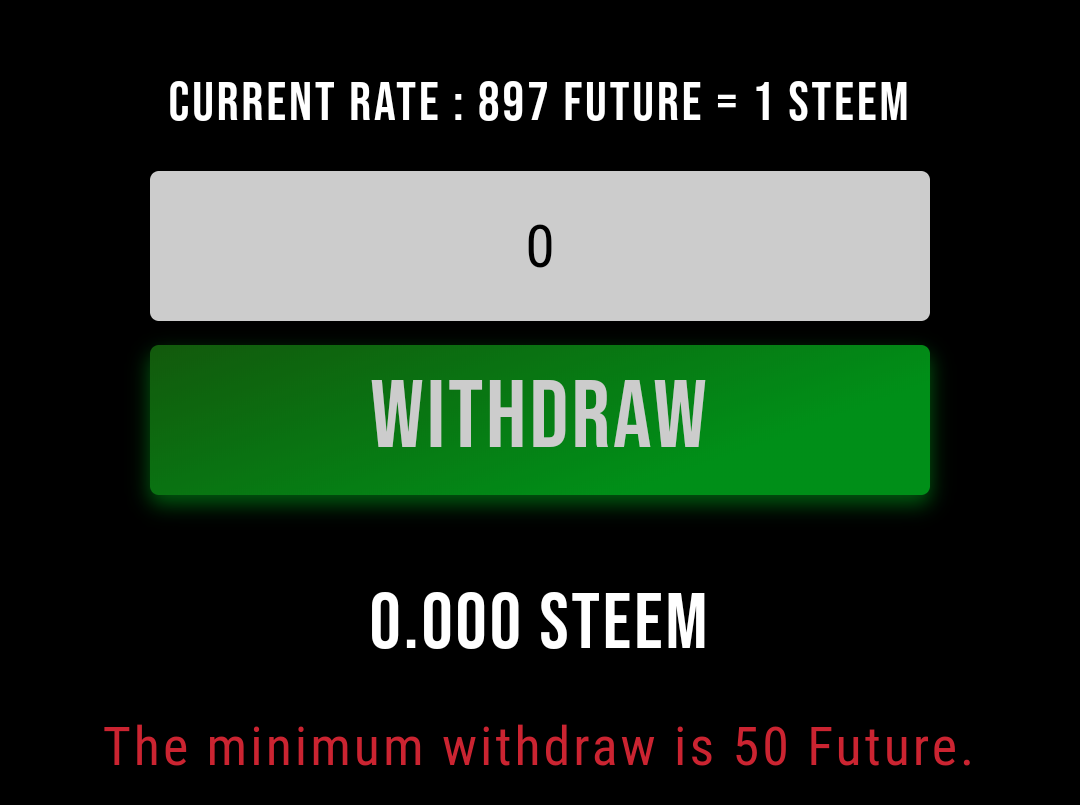 ---
My current production rate!
---

---
Well, to be frank let me express my earlier feelings. So, after drugwars stopped giving liquid steem as reward, I was dissapointment them. I hsve spended over 150 steem on my main and 1 alt account (150 steem is really a big amount for me) and I thoufh all of my steem goes in the pond.
But the way they are upgrading the game, I hot surprised! Within a little time, they have upgraded the game a lot.
I specially love the new abilities! I am increasing their level one by one and won't stop until all level 10.
Thank you for stopping by.
Don't forget to visit my daily steemmonsters giveaway posts for standing a chance to win cool sm cards.
Keep it going @drugwars.

---

Hello steemers! I do posts on photography, mobile and pc games, gadgets... Follow me and visit my blogs, leave your comments and if you like my content, don't forget to Upvote! Steem on!!