3Speak - The Ultimate dApp Walk Through [Part 3 of 3]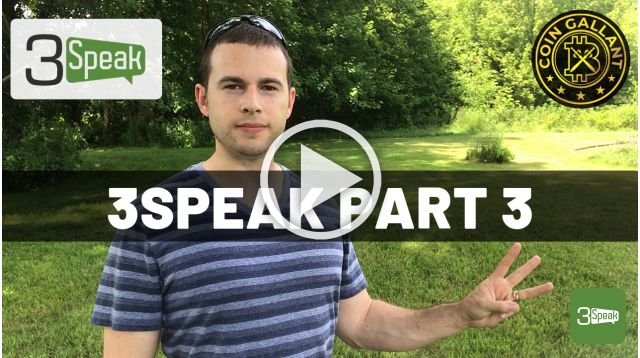 ---
3Speak - The Ultimate dApp Walk Through Part 3 of 3
Welcome back to another video. My name is Ken and I am glad you made it here to the final part in this 3Speak.online walk through. I plan on doing more of these in the future for other dApps that I believe have true potential in the marketplace.
In this installment, you will learn how to upload videos to 3Speak and also some tools that help me create good content. Without these tools it would take me a lot longer to do what I do. Most of the services are free to use and are made for Windows computers. If you have a Mac, there are most likely similar tools for those as well.
If you haven't watched the previous 2 walk through videos, I recommend you go and check them out to get the full experience.
Part 1 - The Application Process and Signing In https://3speak.online/watch?v=coingallant/demfopoi
Part 2 - The Website and How To Navigate It https://3speak.online/watch?v=coingallant/ohusgxqt
Appreciate you joining me on this 3Speak journey. I hope that this added value to your life and to your endeavors as an entrepreneur and content creator. Drop me a comment and feel free to subscribe to @coingallant for more videos like this. -Ken
---
▶️ 3Speak